Replacement windows and doors from YOUR energy efficiency experts
We will buy back your old aluminum frame windows for $89 EACH* and replace them Anlin's energy efficient duel pane windows.
Buy 10 windows get a FREE* entry door.
*Call for details. May not be combined with other offers or prior purchases. Offer ends March 31, 2017.
Contact us TODAY for a FREE IN-Home Estimate!
Northwest Exteriors sets the standard in the home improvement industry. We offer the quality you deserve by providing the highest-grade windows, window materials and customer service.
Adding new windows increases the value of your home and creates an element of beauty. Choose Northwest Exterior's vinyl replacement windows and you will be graced by a combination of energy efficiency and low maintenance fees with the charming wood-framed window substitute. Our company offers installation for areas in Northern and Central California.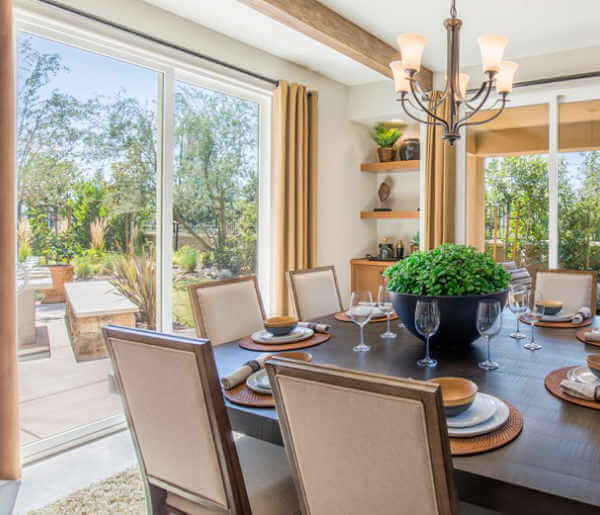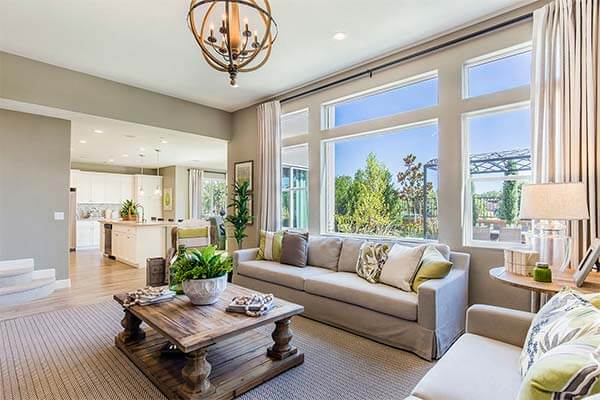 Why Should You Replace Your Windows?
Replacement windows increase your property value, making it look less aged and allowing for it to be energy efficient. If you have dilapidated, old, or cracked windows, than vinyl windows are your replacement solution. They can also be customized if you desire a new look or purpose for the window space.
Beautify
Window replacement reduces the age of the house from its appearance. New replacement windows that are installed by Northwest Exterior blend their colors directly into the vinyl for a permanent finish that is simple to maintain and will not require painting. Let Northwest handle your color preferences.
Energy Efficiency and Maintenance
Replacing windows will improve your home energy efficiency, meaning you save money on your monthly energy bill. Plus, it helps keep the noise out and the luxury in. The windows are manufactured to minimize outside noise, making your home a comfortable and quiet place to live.
Easy to use, easy to maintain
Replace your windows with designs that are so simple to clean and use. Also, you can easily let the breeze in and enjoy the outside elements, or close up and keep the warmth in. We promise that vinyl replacement windows installed by us will not rot, peel or flake like classical wood windows. Nor will they erode or rust similar to metal windows.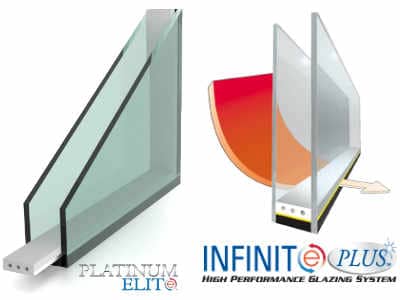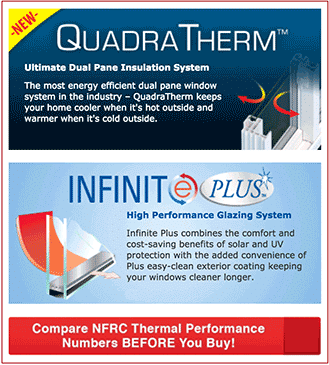 Quadratherm and Infinite Plus
Quadratherm – The Ultimate Dual Pane Insulation System. Using the patented 14-layer solar reflective coating keeps your home cooler in hot weather and warmer in cold weather. The patented multi-layer heat retention coating keeps your home's interior heat from transmitting through the window out of your home when it's cold outside.
Infinate Plus – Increases energy efficiency by providing the most advanced and efficient foam spacer on the market, Then, the triple layer silver metal coating keeps heat in and blocks 95% of harmful UV rays. Then, there's a flood filled space between glass panes creating a highly effective thermal barrier. Add to that the convenient easy plus coating making your windows easier than ever to maintain and clean.
Windows Available in a Variety of Styles, Designs and Colors