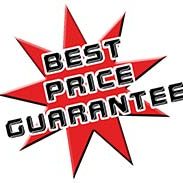 Are your energy bills too high? A solar power system can help you save money now. State rebates, tax credits and free financing can minimize your up-front investment and reduce your out of pocket expense up to 50%!
The California Solar Initiative offers cash back for installing solar on your home or business. California is striving to create megawatts of new solar-generated electricity, moving the state towards a clean energy future. And you can help! Join the thousands of residential and business owners who have earned cash back rebates by installing solar energy systems through the California Solar Initiative. Customers earn cash rebates for every watt of solar energy installed on homes, businesses, farms, schools, and government and non-profit organizations.
New Solar System Installations
Choose Northwest Exteriors:
Save money by reducing or eliminating your electric bill.
Monthly positive cash flow from day ONE.
Invest money into your home, not your utility company.
Generate your own pollution-free, clean electricity.
Enjoy a 30-year warranty on solar panels and a 40-year design-life.
Fix your electricity cost over the next 40 years.
No batteries needed, bank your extra power in the local utility-grid (net-metering).
Hedge against future utility rate increases.
A solar electric system can be a great addition to your home. Utilize green energy to power your electrical needs. With optional monitoring software, you can see exactly what your solar energy system is producing on a daily, weekly, or monthly basis. Many solar owners like the look of a solar electric system, and your home can become the talk of the neighborhood. Our sales staff can help explain and size a solar system to meet your exact needs and budget. Unlike some other companies, we do not offer 'prepackaged' systems, and strongly discourage quoting systems over the phone or by email. Each solar customer and resulting solar installation is unique, and we want to tailor the system to your needs.

Northwest Exteriors Reviews